nemo's blog
Fri, 2011-09-02 19:36 — nemo
Wed, 2010-12-29 00:46 — nemo
Sun, 2010-11-21 00:18 — nemo
Note. This only impacts users using the German, Swedish and Brazilian Portuguese locales. Thanks to Henek for investigating and identifying the offending strings.
A crash was discovered as of this release, probably related to the increase in translated text. It impacts only these 3 well maintained locales, and only under Windows. The reason for it isn't precisely known (Freetype2 bug? some underlying Windows system thing it uses?). We do have a couple of workarounds though.
1) Easiest. Just switch to English or some other language you understand that is not German/Swedish/Brazilian Portuguese in config settings. Don't forget to restart Hedgewars after changing languages.
2) Change the crashing strings. Henek has thoughtfully fixed the few strings with similar ones that don't seem to crash.
a) Download http://dl.dropbox.com/u/6618468/Locale.zip
b) Go to C:\Documents and Settings\Hedgewars 0.9.14.1\share\hedgewars\Data\Locale and copy 3 files in the zip there.
We're gonna look into this, hopefully a better solution can be found.
Let us know if any other locales have problems!
Oh, then there is solution #3... install Linux
Mon, 2010-11-01 16:16 — nemo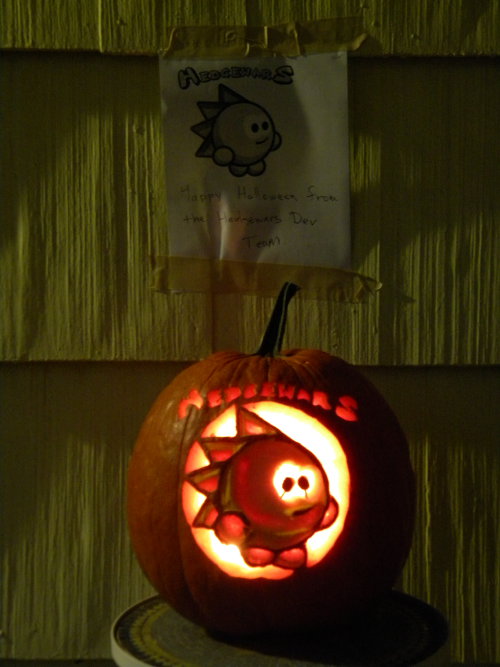 Sun, 2010-06-20 00:26 — nemo
This is an artillery style game, all movement is only using portals. Keep an eye for the bonus crate fountain at the end.
Best watched in high def of course.
Followup. This is sheepluva demonstrating how not to portal hop.