Thu, 2013-05-30 09:39 — mikade
Winter is Coming...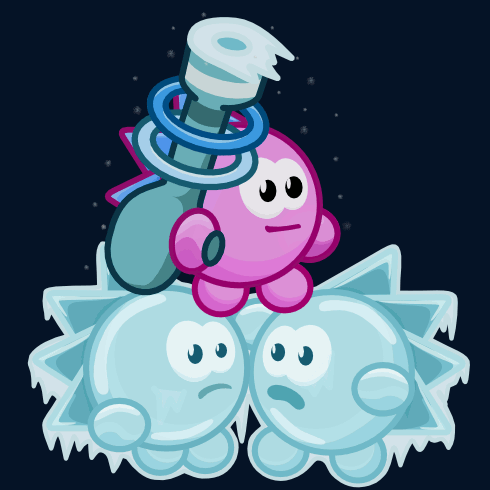 ... and 0.9.19 is here!

Has life been giving you nothing but lemons?
Don't worry, there's a new theme to go bananas over: Fruit!

Cool New Weapons
Don't wait for hell to freeze over, freeze it yourself with the all-new, amazing Freezer! Freeze your enemies, make ice-bridges over water or just create a slippery path of death! (*The dev team will not be held responsible for any injury and/or death you may sustain while walking on ice)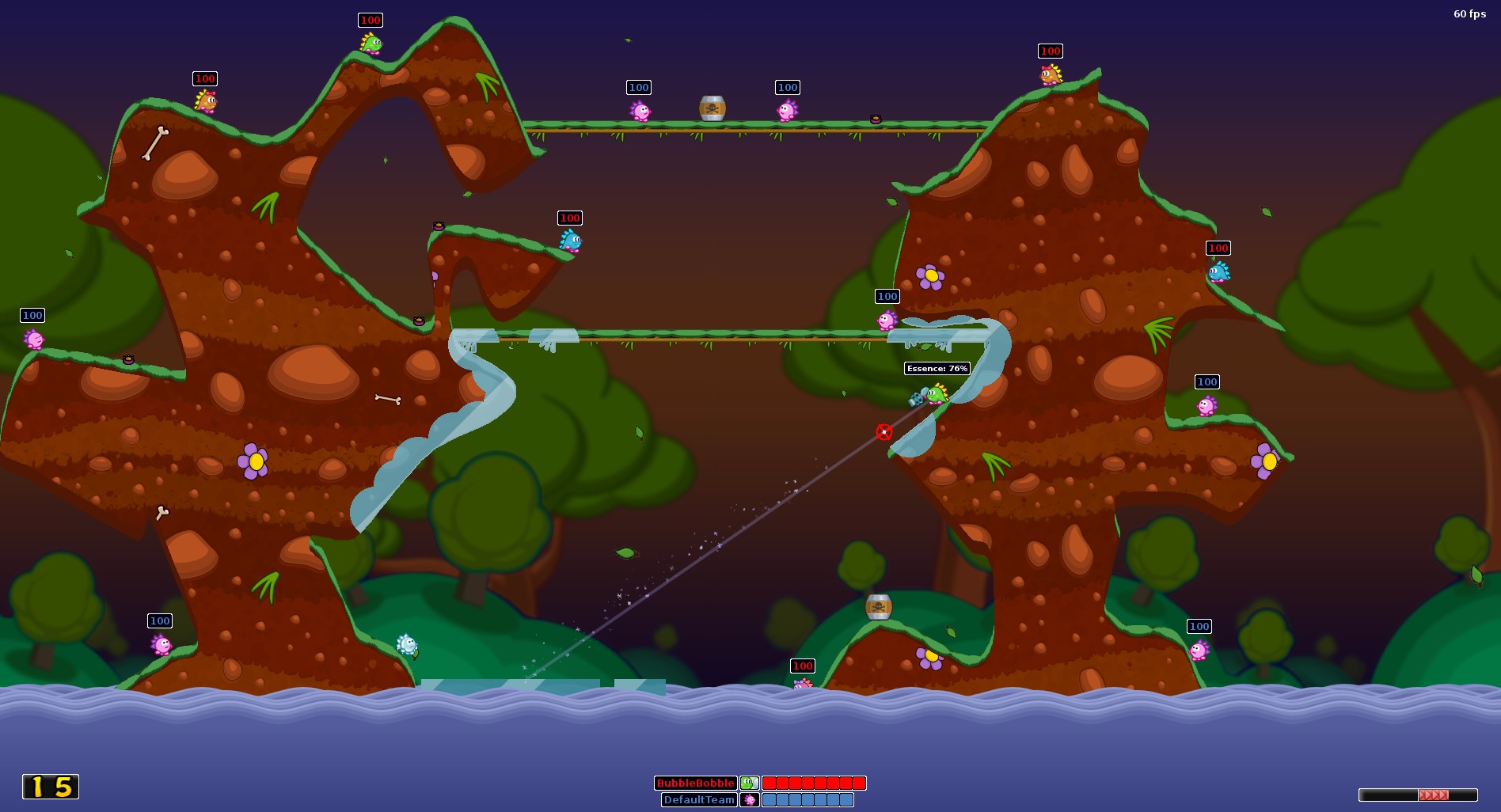 We've improved your existing arsenal, too! The 'size' of cleaver has been reduced, so now it's more likely to cut into hogs instead of imbedding itself infuriatingly into the ground. The Flying Saucer has also seen some interesting changes...

Death comes from above below!
It's time to take your amphibious assault to the next level. While using the Flying Saucer, it's now possible to launch projectiles from underwater! Also, instead of just dropping bombs on your enemies you can aim them, too! Wow!

Improved AI
Think you can hide in a hidey hog hole? The newly improved AI will use drill-rockets to dig you out!
Don't worry, though, you can always sneak under the protection of your trusty steel girder, right? That's where you're wrong my friend!

New Gameplay Challenges

An frenetic, awesome new gameplay mode:

Frenzy

! In this mode each turn lasts only one second. Can you handle it?
An extra mission:

Nobody Laugh

.

More Achievements

: 'Prestigious Pilot' and 'Naughty Ninja' have been added to the old missions. Have fun trying to unlock them.
A new weaponset,

One of Everything

.

New Maps
Fight on a variety of

new battlegrounds

!
New entries include Bones, Crystal, Grassy, Haunty, Oaks, Shrooms and Tentacles!
Special thanks to Tiy of
Starbound
for donating these Starbound backgrounds as Hedgewars maps.
More customization!

Over 30

new hats

!
New

SteelTower

fort!

Ropers Rejoice

Are you already bored with the hundred shoppa maps you downloaded? Don't worry, now you can play on an 'infinite' number of procedurally generated maps, thanks to the new

Shoppa Map

script.
If the behavior of rope in 0.9.18 made you want to tear your hair out, you'll be glad to know that it's much improved.
Mon, 2013-05-27 22:08 — Koda
And finally the projects have been announced!
This year we are working under the OpenSUSE umbrella organization and we received two slots. We're very grateful for the opportunity for us and our supporters and excited for the students that are going work with us!
We received about 10 applications, but even with a limited number of submitted project we really had a hard time in selecting the best ones.
Onto the announcement!
- jaree, aka Julia Struchenko, mentored by unc0rr will "make AI smarter":
- master_ex, aka Periklis Ntanasis, mentored by nemo will add a second campaign mission.
A big good luck goes to them (and their mentors) for the fun times ahead and a sincere thank you for all participants for their applications! We are sorry that we couldn't accept you all in our GSoC, but please understand that our rejection wasn't due to neglecting you or not liking your proposal, but only a matter of priorities and constraints.
So everyone hang around and we will keep on the fun!
Fri, 2013-05-24 22:08 — Koda
Thu, 2013-05-23 11:50 — mikade
Guess what?


We recently added the ability to aim and fire weapons from the Flying Saucer! Awesome, right? So, anyway, I'm still trying to put together a mission or two for the new release. This time I took the Flying Saucer out for a spin on the new map, SB_Shrooms!


Fireworks, hey? You gotta love 'em.

Sun, 2013-05-19 22:16 — Star and Moon
Sorry I'm late on posting this, but I thought the beta notice deserved a little more time on top, anyways, comics time.
If you haven't read previous comics then click here.
Plot Twist: INITIATED!