Please help us test 0.9.21 beta
Sun, 2014-12-07 19:02 — nemo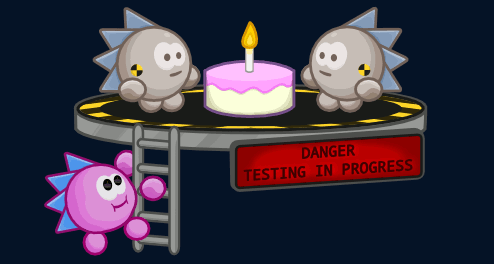 Greetings beta testers!
Man, sure has been a long time since the last release right?
Well, there are a few new goodies for you guys.
This is NOT the release candidate. For release there might be minor features tossed in, new themes and other content that often gets collected at the last minute.
But, we aren't planning to add anything significant this release, so please test what's been added so far!
Windows build:
Download and unpack this zip
For Linux:
We tend to have a fair number of Linux testers using our fairly copy-and-paste Building on Linux instructions already. Those should still apply, but it is strongly recommended to run:
cd ~/hg/hedgewars/trunk;hg pull -u;hg up 5ae7ba0b2849;cmake .;make install
To ensure you are in sync with the revision used to make the Windows build.
http://hedgewars.googlecode.com/hg/ChangeLog.txt change log here, although it might be missing one or two things, should give an idea of what to test.