Hello, i made a little shoppa map. Some parts are a bit ugly, but i like how it turned out overall. Some areas are deliberately just out of rope reach, so be careful what you do lest you want to go 'plop'

. Also included some GIMP files. Have fun!
upderp: Cookie Shoopa? Seems legit. /me hands over a cookie to SaM



Here's a very small preview of the map, but i hope it suffices: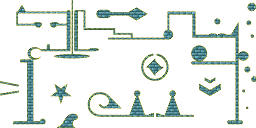 You can get the map here.
And you can get the GIMP files i used for this map here.
Always up for a The Specialists game, just ask me in Hedgewars.