I'm going to share a concept with the community. This isn't yet implemented, but I'm going to try and get work started on it right away. I thought I'd share it with you first though, because it's going to be a big feature.
Presenting...
Construction mode!
- Before the match starts, each team is designated a "building area" (the checkered line in the screenshot)
- "Build time" begins, and consists of 40 turns, each team gets 20 turns each
- Turns only last 10 seconds
- No hedgehogs are present during build time
- During the 10 seconds, teams take it in turns to place 3 objects on the terrain. Meaning a maximum of 60 objects per team can be placed over the course of 20 turns.
-Objects work the same as girders. 1-5 selects a category. i.e. 1 = girders, 2= crates and so on. Left and right arrows scroll through the various objects in a category.
- Objects can only be placed within the checkered area
- Though the screenshot only shows crates/girders, there will be lots of objects to choose from
- In build mode you can place objects on top of eachother (notice the girders crossing)
- Once all objects are placed, hedgehogs are placed with the respective teams build area
- the game begins in a similar way to fort match
- 10 seconds x 40 = 400 seconds = about 6 and a half minutes of build time
- The checkered area dissapears once the match starts
Concept screenshot below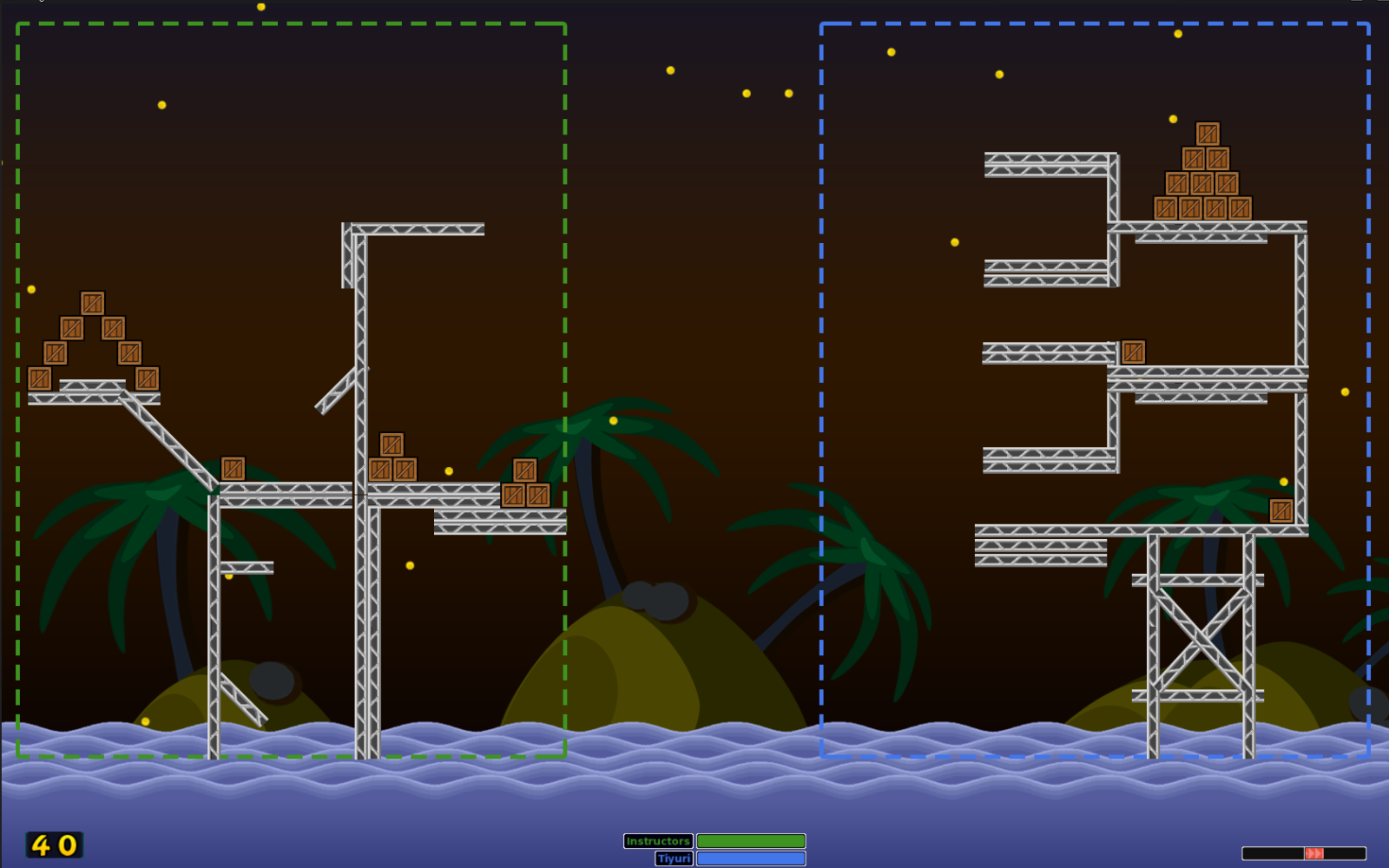 Feel free to make suggestions, suggest objects, alterations, etc etc.