BehindTheHedge: Interface improvements & more
Mon, 2015-03-23 17:30 — sheepluva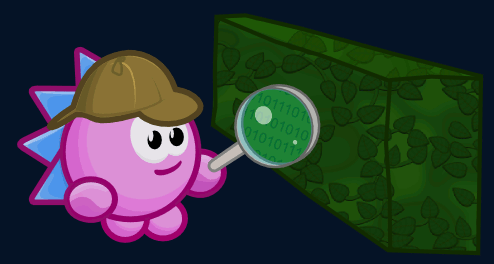 In the BehindTheHedge series we provide brief glimpses into what's going on at the development side of the game.
And although we core developers are quite busy these days,
we are still working hard on the next release of Hedgewars!
So, in this post let's talk about what's happening to room filters, the in-game chat input system and some other things!






Tired of dealing with locked or password protected rooms?
Just filter them awayyyy.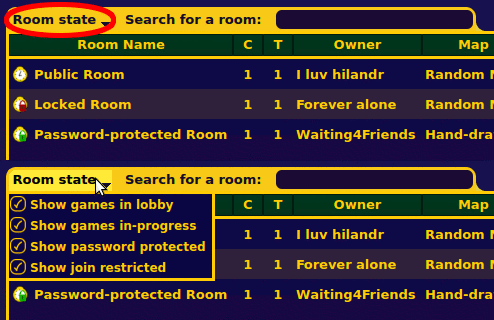 Thanks nemo!
---
In future releases you will be able to move the chat cursor to edit text you've typed more efficiently. (Hold Ctrl to jump over words!)
Holding Shift while moving the cursor will select text!
Also you will be able to copy selected text to your clipboard or to insert text from your clipboard using the usual key combinations (Ctrl+C/V)!
That means you'll also be able to paste stuff copied from other applications too!

In Hedgewars you can already make your hedgehogs speak in speech bubbles by quoting your chat message using ", ' or -
If the quoted text starts with a digit, then that digit will decide which hedgehog is going to speak - but it can be hard to know/guess which number means which hedgehog

In future releases you will see the required number for each of your own hedgehogs while typing!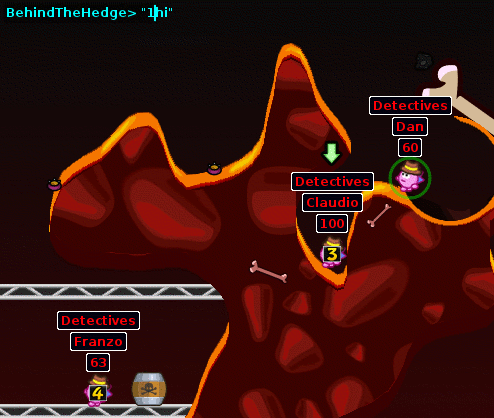 ---
nemo
has made a hovering mine that once placed by a player or a script will attempt to chase hedgehogs that come to close!
A nice way so spice up shoppa mode!
More about that -hopefully- later!
We are considering to replace the manual trigger of cake with the need to charge/wind up the cake timer before sending it out, by holding space.
That way cake would only be as precise as your walk-time estimation and timer-charge skills!
(Timer-charge precision would be finer than seconds, even if you'd only see seconds displayed).
What do you think?
When
unC0Rr
is not busy fixing bugs, he's working on a new menu interface for the game!
It uses Qt5/QML and we hope to achieve a cleaner result as well as an easier to maintain/extend/customize user interface than the currently old and messy Qt4 frontend!
The current free provider of hedgewars.org notified us that they sadly won't be able to host for us anymore.
That means we need a new server or host!
You can help? Let us know!







Do you have opinions or suggestions regarding above topics?
We'd love to hear them, please leave a comment!
---
Disclaimer: features mentioned above are still in development and therefore subject to change