0.9.24.1 is released!
Mon, 2018-04-16 22:26 — Wuzzy
It has happened!
Version 0.9.24.1 is here!



Rework of training missions
Rework of themes (esp. im Sudden Death)
Schemes are now saved in separate files
Many improvements for styles
There are many other smaller changes as well!
See the Download page to obtain Hedgewars.
IMPORTANT NOTICE: If you downloaded 0.9.24, please download 0.9.24.1 to fix a bug that would cause crashes when joining active games, and a Qt5 crasher that was impacting fullscreened frontends.
Follow this link to read more about the awesome new features in this version!

---
Here are the highlights: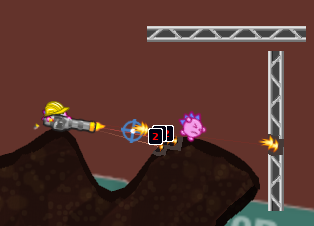 The
minigun
is a new super weapon in your hedgehog's armory.
It shoots loads of bullets, deals massive damage and pushes your targets quite a bit.
But it is very inaccurate at large distances.
In the Default
weapon scheme
, this weapon must be picked up from a weapon
crate
first.
Hedgewars becomes more friendly to complete beginners!
The training missions have been very basic for a long time and didn't explain much. But now they have been completely reworked!
They are now designed like actual tutorials, which will be helpful to players who are completely new to this.
But there's a chance even seasoned players might learn a few new tricks here.


There's a new basic movement training which teaches the basic controls, how to move and how to switch hogs.
The basic rope, grenade and bazooka training have been replaced entirely and contain proper step-by-step explanations.
If you start Hedgewars the very first time, there will be a simple one-time notification which leads you to the training menu.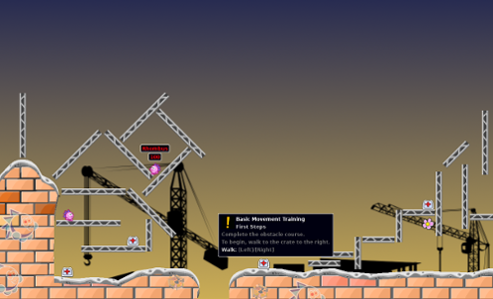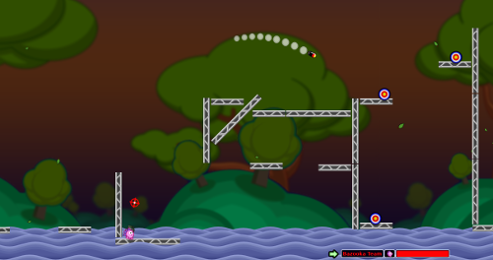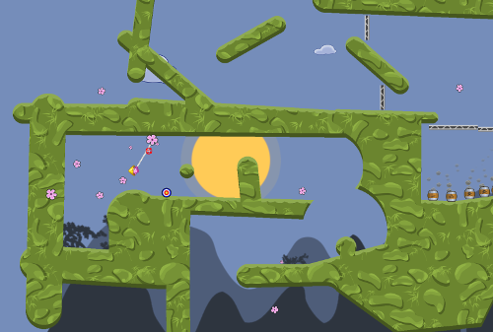 Feedback on the tutorials, especially from beginners, is appreciated!
More tutorial missions might be added in later versions.
If you played all training missions and still find some aspects of Hedgewars confusing, please complain!
The
theme
s have seen various improvements. Especially the theme styling in
Sudden Death
has been reworked.
Here are some examples: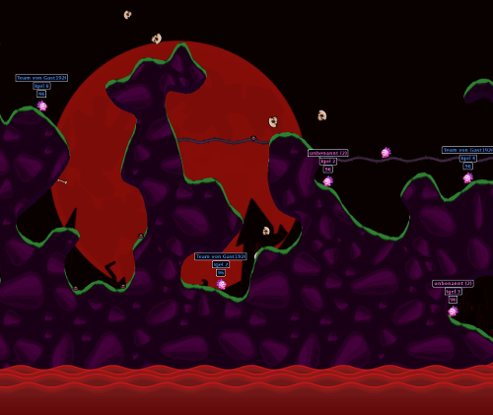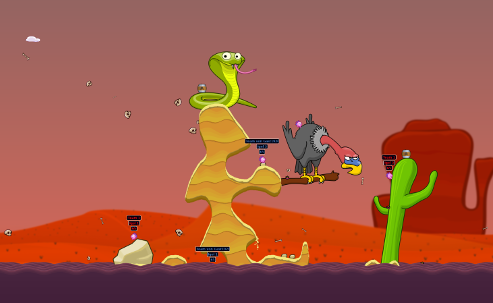 There's a new game modifier which enables
switch hedgehog
for free at the beginning of a turn.
This change is useful for those who use a ton of schemes.
Schemes are no longer stored in those obscure files weapons.ini and schemes.ini. Instead, schemes are now stored in separate scheme per file. They can be found in the new Schemes folder. This makes it a bit easier to share schemes with your friends.

Existing schemes from 0.9.23 or older versions will be migrated automatically on the first start. The .ini files will be ignored in later starts and will not be deleted or changed automatically.
New voices: Default_pl, Russian_pl
New scenarios: Bazooka Battlefield, Tentacle Terror
Rubber duck appears in fewer schemes and styles now (including Balanced Random Weapon).
In many styles like Mutant, the team score (or another important number) is now visible next to the team bar.
Capture the Flag can now be played with any number of clans
Overhaul of Construction Mode, mostly graphical
Map complexity of ShoppaMap style can now be changed
Many other small improvements and bugfixes for most styles and both campaigns
New or changed controls for team chat, changing hedgehog tags and toggling team bars
The default directory name for drawn maps is now DrawnMaps
There are many more changes in this version!
A detailed list is written down in ChangeLog.txt.