Call for testing and translations: 1.0.0 Alpha 1
Thu, 2019-06-20 17:58 — Wuzzy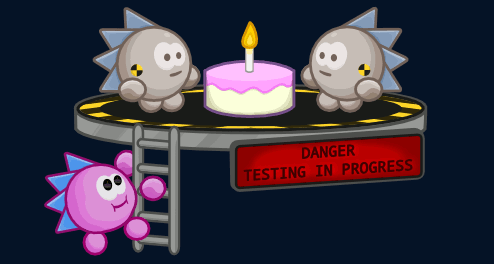 We are preparing the long-awaited version 1.0.0 and we need you (yes, YOU!) to help us testing.
We release the version 1.0.0 Alpha 1 now!
This is not the official 1.0.0 release yet, just a preview version for testing. Please give feedback! We expect this version to still have some annoying bugs which we need to hammer out before we do the big real release.
DOWNLOADS
For Windows users
Download 1.0.0 Alpha 1: Hedgewars-1.0.0-Alpha1.zip
GNU/Linux users:
As always, see Building on GNU/Linux, which should still apply. But it is strongly recommended to run in the console:
cd ~/hg/hedgewars/trunk;hg pull -u;hg up 9231247b1f83;cmake .;make install
To make sure you are in sync with the Windows version.
---
How to help us testing


Download the Alpha 1 below
Just try to do various things or test out features systematically—the choice is yours!
You might want to focus on the new features since those tend to attract bugs the most (see the changelog)
Report any bugs you find
Get in touch with us in the chat (we help you with any question)
Also try online play (you need to find other testers. Again, drop by in our chatroom to coordinate)
Changes



Noteworthy new features:

Campaigns now respect your team identity instead of overwriting it
Single missions now support team selection and track your progress
Challenges track the team's highscores
Hand-drawn maps can now be scaled with slider
Quick games are more random
Can change hedgehog order in The Specialists
Turn transition is less hectic
Various small HUD improvements
Homing bee can now be used as secondary weapon from rope, flying saucer or parachute
Fix wrong key names being displayed in key selection
And a huge amount of bugfixes, as always.
For details, read the preliminary changelog here.
String freeze



Translators: If you want to contribute translations, now is the best time to do so!
From now, we declare the string freeze for version 1.0.0. We promise we won't change any texts in the game, until version 1.0.0 is released.
Every translator will appear in the credits.
If you want to learn more about how to translate Hedgewars, see Translations or just ask us in the chat.