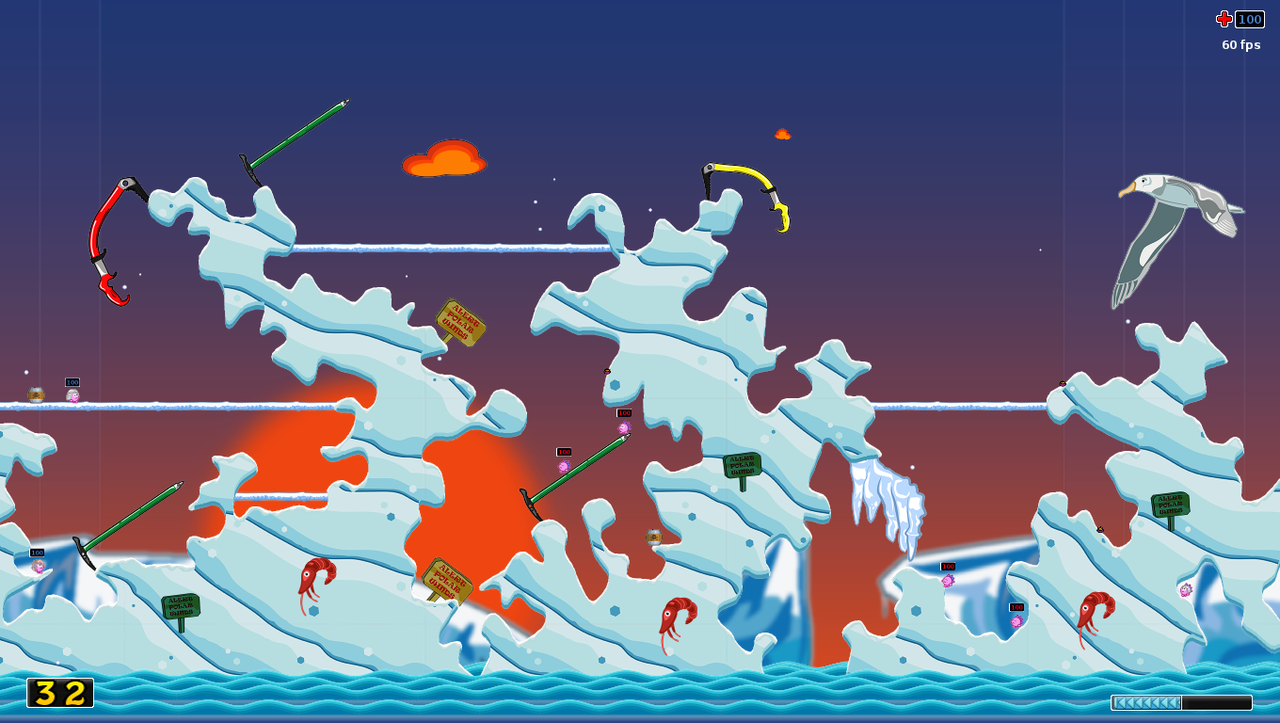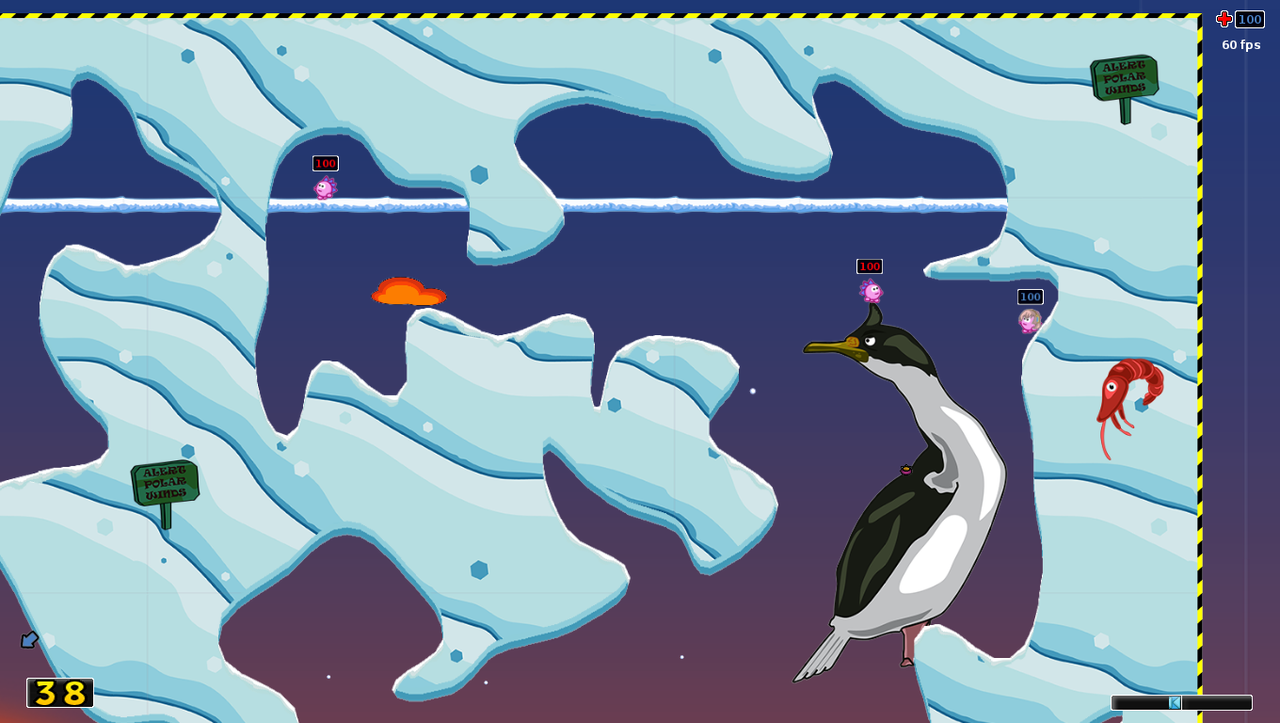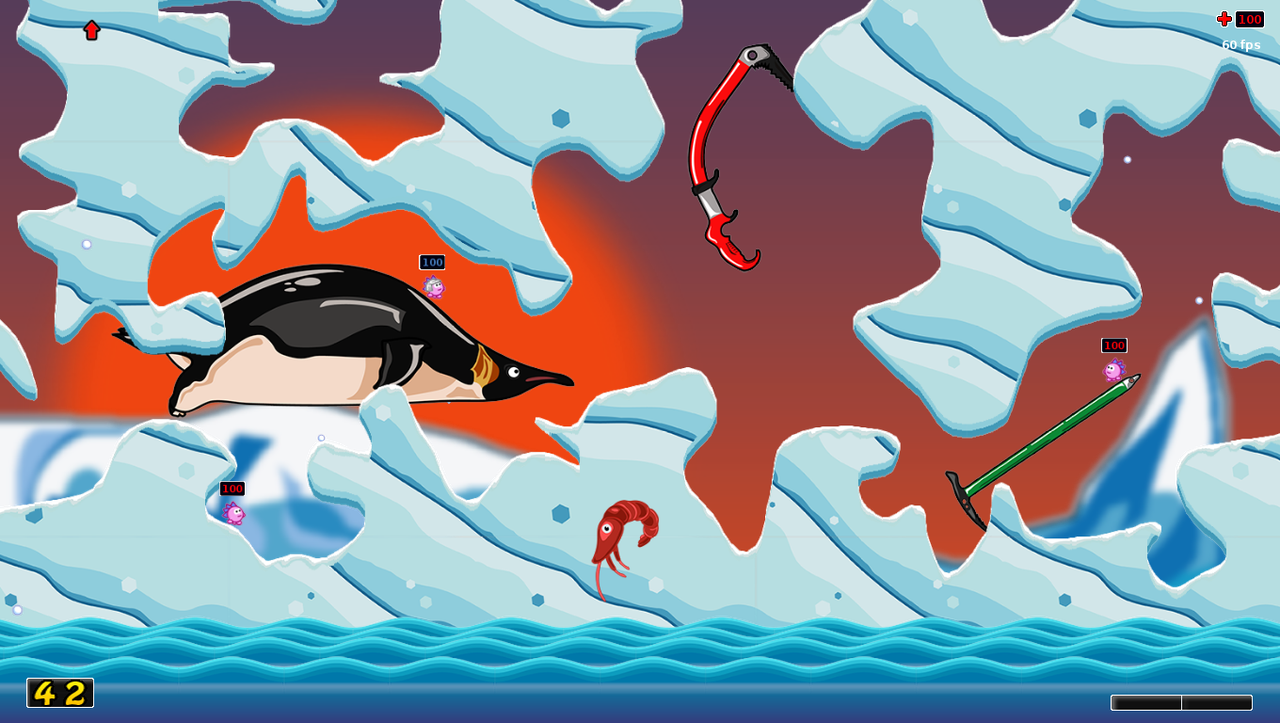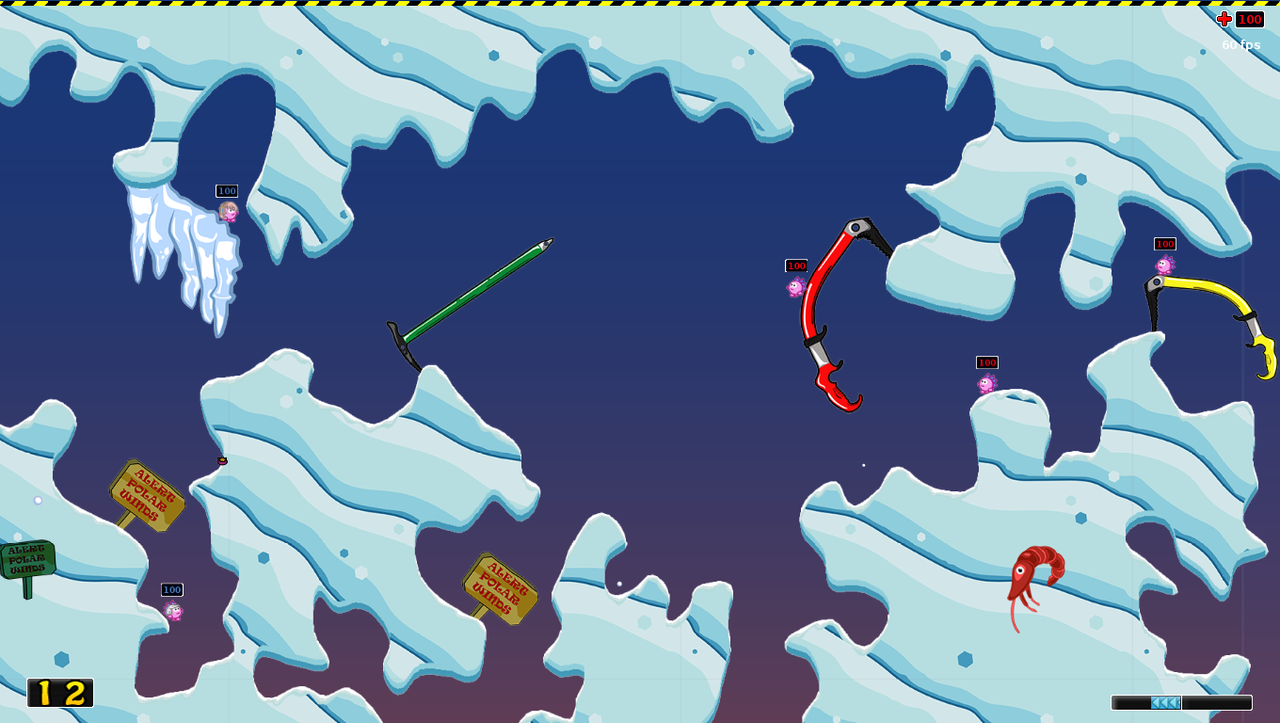 These are some images of this new theme I drew: Antarctic
I think the style in which i drew the animals is not adequate to the Hedgewars particular one so I understand if it cant be accepted and I m ready to remove them and draw others.
Other than that there are some problems with the terrain and the sky, they are not perfectly seemless ( you can see the square of the terrain) and I dont know how to fix that, maybe you can help.
Here are the SVG files:
https://www.dropbox.com/sh/c934q66sun6w4s9/AACqDkgFtZJRAP91TYZnN52ta?dl=0
I would love this theme to became official so please tell me what s wrong with it so I can adjust it.