Thu, 01/22/2015 - 23:00 — Randy
The Hedgewars Tournament Staff is proud to announce the Hedgewars Tournament 2015 - Default Mode . We have taken note of your opinion in the last survey and taken steps to ensure to improve the way this tournament is organized.
->Click Here<-for more information about tournament & sign-up period, rules, prizes and tournament system.
Prepare to grab your weapons and join the fun!

Tue, 01/06/2015 - 21:16 — Koda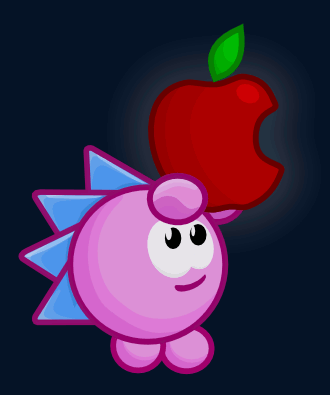 Hey people,
a quick announcement for the new Hedgewars for OS X.
It's on your favorite download page, or you can get it from here or via torrent
Enjoy!
Thu, 12/25/2014 - 00:00 — mikade
0.9.21 is finally here! There's some great stuff to look forward to this year. Let's get right to it!
New Map Generation
There's a type of randomly generated maps: Perlin Maps! Old randomly generated maps should be more diverse now, too. We've also added a stylish slider for adjusting land generation detail.
Better World Edge: Sea!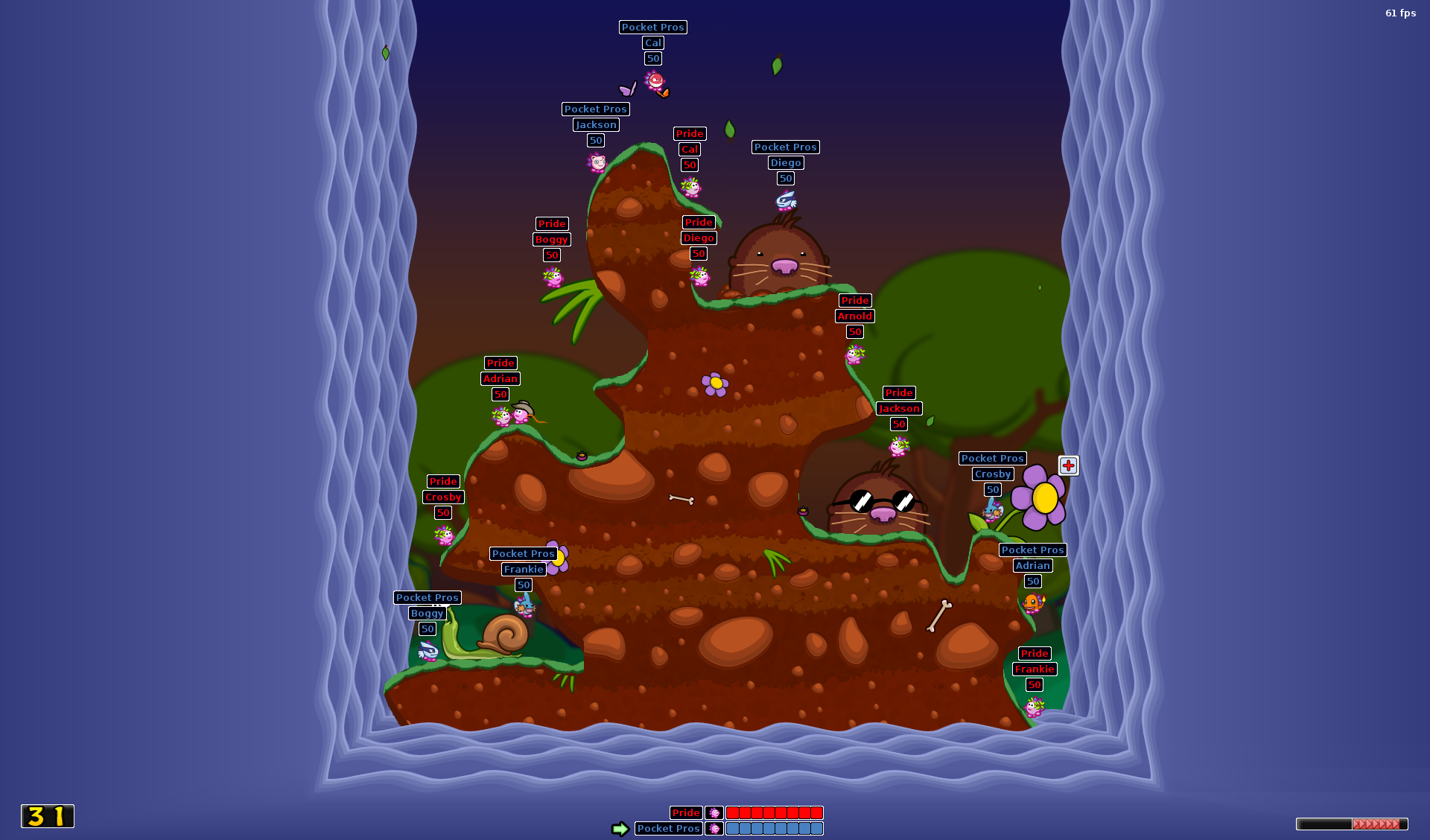 The sea world edge has been revamped and is looking great! It also supports freezing and saucer-based travel.
New Hats
Better Frontend
* Moved room status filter to top left of rooms list.
* Game scheme screen has a "Script parameter" field now. This allows to make more customizable scripts/modes.
* High resolution previews!
* Preview for dynamic maps generated by game style scripts (e.g. "ShoppaMap))!
New Mission: Climb Home
A little something for the shoppers! In this epic mission you are a long way from home and must race against the rising tide as menacing mines and capricious cakes seeking to undo you.



New Training
There are seven new Target Practice missions to help you improve your aim!
Some of the old training levels have been modified to give you improved statistics at the end of the mission.
New Modes: Tech Racer
Currently, the Hedgewars server hosts a variety of awesome racing maps.
Sun, 12/07/2014 - 19:02 — nemo
Greetings beta testers!
Man, sure has been a long time since the last release right?
Well, there are a few new goodies for you guys.
This is NOT the release candidate. For release there might be minor features tossed in, new themes and other content that often gets collected at the last minute.
But, we aren't planning to add anything significant this release, so please test what's been added so far!
Windows build:
Download and unpack this zip
For Linux:
We tend to have a fair number of Linux testers using our fairly copy-and-paste Building on Linux instructions already. Those should still apply, but it is strongly recommended to run:
cd ~/hg/hedgewars/trunk;hg pull -u;hg up 5ae7ba0b2849;cmake .;make install
To ensure you are in sync with the revision used to make the Windows build.
http://hedgewars.googlecode.com/hg/ChangeLog.txt change log here, although it might be missing one or two things, should give an idea of what to test.
Mon, 10/27/2014 - 00:43 — sheepluva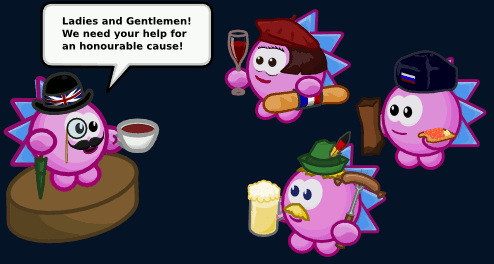 Hello everyone!


Current development for next release got to a point - string freeze - where we will not change any of the translatable text strings until release.
This means we need people to translate those strings into various languages so that people around the world can enjoy Hedgewars in their preferred language!
Our translation system sadly is still a bit complicated, but there's a guide for new translators for that.
Also feel free to stop by in Live Chat or join the Mailing List.
Also please be aware that it can take quite a while until one of the developers will answer to you - especially due to different time zones.


Fluffy regards,
sheepluva